Trusted Gifting Partner For
Useful, high-quality gifts carefully curated by our gifting experts
Calendar reminders for all the moments that make your recipients feel valued
Hands-off fulfillment process and timely delivery
IT TAKES A VILEDGE TO BUILD A BUSINESS
IT TAKES A VILEDGE TO BUILD A BUSINESS
IT TAKES A VILEDGE TO BUILD A BUSINESS
IT TAKES A VILEDGE TO BUILD A BUSINESS
IT TAKES A VILEDGE TO BUILD A BUSINESS
IT TAKES A VILEDGE TO BUILD A BUSINESS
IT TAKES A VILEDGE TO BUILD A BUSINESS
IT TAKES A VILEDGE TO BUILD A BUSINESS
IT TAKES A VILEDGE TO BUILD A BUSINESS
IT TAKES A VILEDGE TO BUILD A BUSINESS
IT TAKES A VILEDGE TO BUILD A BUSINESS
IT TAKES A VILEDGE TO BUILD A BUSINESS
IT TAKES A VILEDGE TO BUILD A BUSINESS
IT TAKES A VILEDGE TO BUILD A BUSINESS
IT TAKES A VILEDGE TO BUILD A BUSINESS
IT TAKES A VILEDGE TO BUILD A BUSINESS
IT TAKES A VILEDGE TO BUILD A BUSINESS
IT TAKES A VILEDGE TO BUILD A BUSINESS
IT TAKES A VILEDGE TO BUILD A BUSINESS
IT TAKES A VILEDGE TO BUILD A BUSINESS
USE CASES
Gifting solutions for every part of your business
Show your team they're valued

Improve workplace culture and employee happiness.

Celebrate the big moments together

Create meaningful group experiences that build community.

Grow your business by being personable

Attract and retain customers by leaving a lasting impression.

Create buzzworthy moments

Increase the visibility of your campaign or event.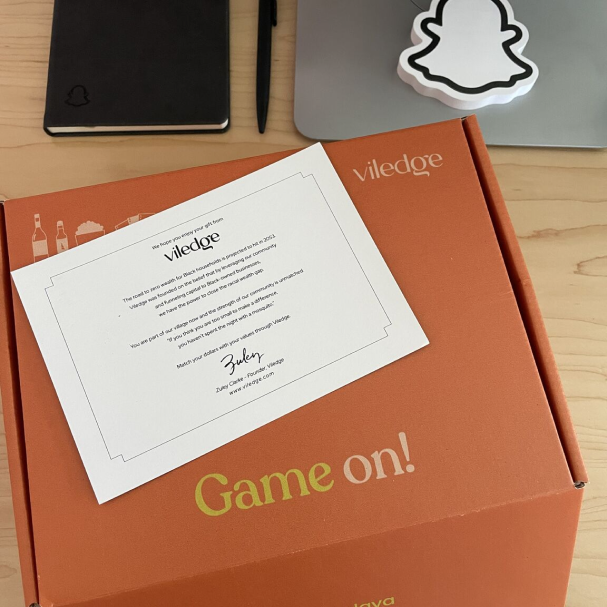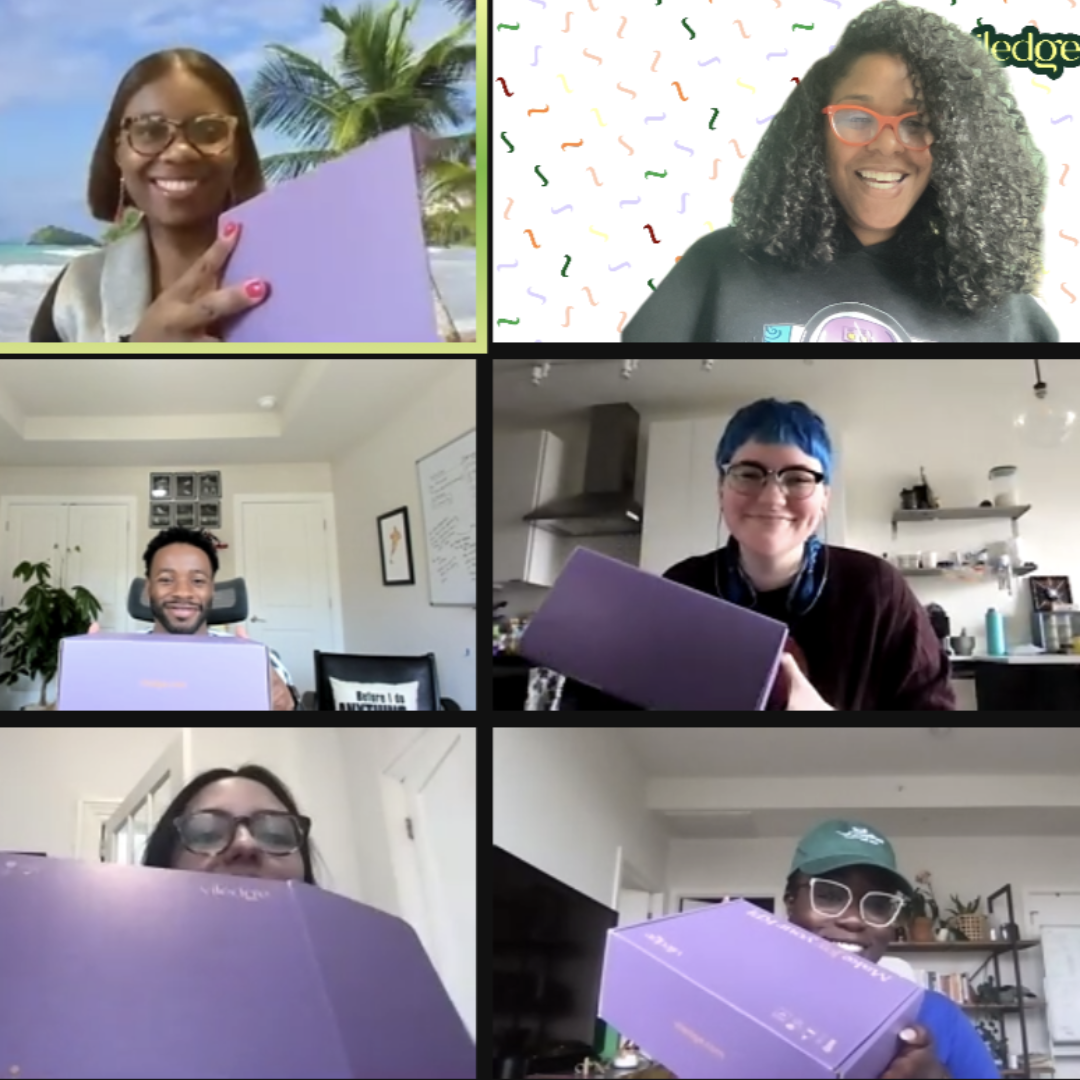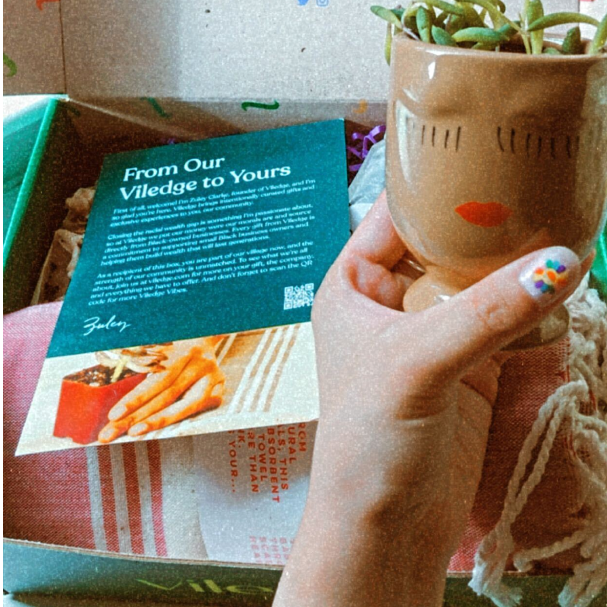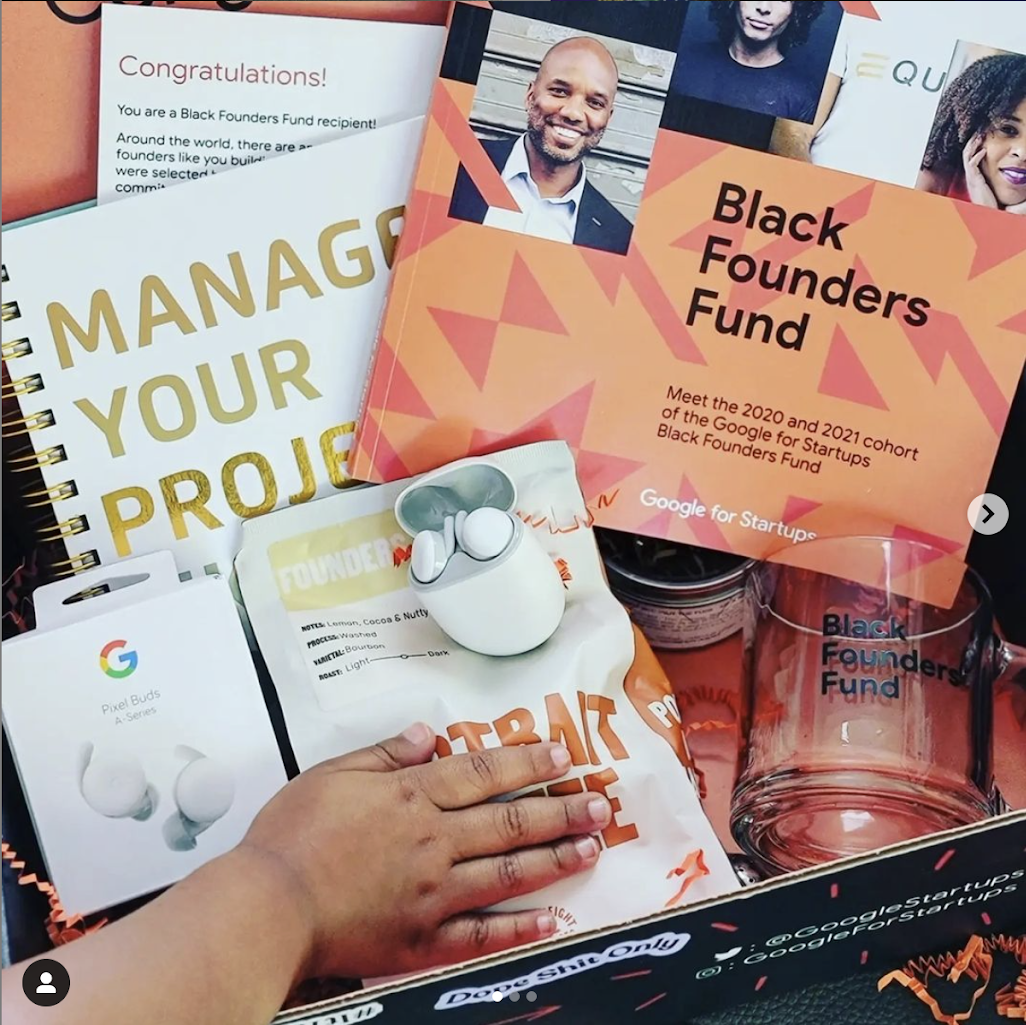 Pick
Get matched with a gifting expert and select the gifts.
Pack
Create a branded unboxing experience using your guidelines.
Ship
Monitor the progress of your order each step of the way.
Thank you!
Communicate with the recipient to give thanks & spread the love.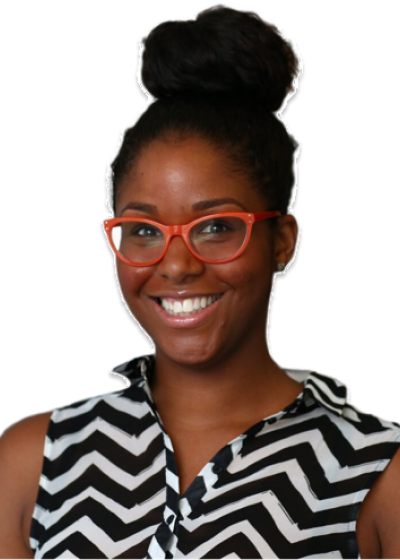 Because we believe where it's from is just as important as who it's from.
Hey there! I'm Zuley, the founder of Viledge.
I started Viledge in 2020 to connect Black businesses to new fans - specifically corporate buyers.
When you spend with Viledge, your dollars go directly toward recurring bulk orders from Black-owned brands, bringing the kind of reliable monthly revenue they need to grow independently.
It takes a village to build a business, and Viledge is already home to 500 businesses, and still growing.
Zuley Clarke
Founder & CEO at Viledge
Memorable gifting, no heavy lifting
Download the latest catalog of our most popular curated gifts and client examples.
Shop a variety of offerings